Teachers of the Month (2018-2019)
Carey Ward
April
7th and 8th Grade Language Arts
As a graduate of Houston High, I am honored to teach in my home town. This is my eleventh year at HMS and I love the middle grades with all of their challenges and achievements! I currently hold a bachelors of science degree from Mississippi State University and a Master's degree from University of Mississippi. My plans are to continue my education, because we never stop learning!




Donna Turman
March
8th Grade Science Teacher
Mrs. Turman is a retired science teacher who is filling in this spring semester at Houston Middle School.
We are so thankful to have Mrs. Turman teaching our 8th graders. She is preparing our students for the 8th Grade Science State Test.



Alfreda Morgan
February
Special Education Assistant Teacher
"Mrs. Morgan has a genuine love for her students. She works so hard to make sure they get what they need to be successful."
"She is the most selfless person I know, constantly going above to show the students and teachers she cares."
"She is always positive!"
"She goes over and beyond her job many times. She has a love for her students."


Hannah Dendy
January
STEM 8th Grade Teacher
I received my Bachelor's in Education at the University of Mississippi. I took my first teaching job at Houlka Attendance Center teaching 7th grade through 12th. I was there for two years. I taught ICT I, ICT II, 7th grade Reading, ACT prep, and Theatre I. Last year I was excited to come back to my hometown and become a part of the HMS family.

Derick Kirby
December
8th Grade Geography-MS Studies Teacher/Head Softball Coach

I am the 8th grade Geography/MS Studies teacher as well as the Head Softball coach. I have taught and coached in the Houston School District for 5 years. I received my bachelor's degree from Mississippi State University and am currently seeking my Master's in Educational Leadership. I have been married to my wife, Tonya, for 14 years and have 3 kids, Anna Claire, Mylee, and Tyler who all attend school in this district. "We are never defeated unless we give up on God." - Ronald Reagan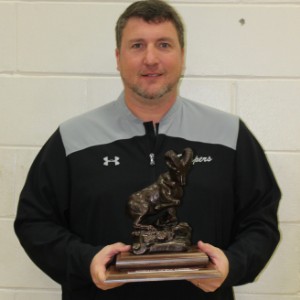 Susan Eldridge
November
Language/Arts Teacher
I teach Language Arts and Speech and Drama at Houston Middle School. I am a graduate of Amory High School, Itawamba Community College, and Mississippi State University.

Melissa Moore
October
Music Teacher
I'm Melissa Moore, and I grew up in Houston. I've taught music in several places, including Houston Lower Elementary about 20 years ago. (I may have taught some of you parents!! :-) I took several years off to do other things, butI am thrilled to be back in Houston teaching middle-school and high-school chorus! The halls are alive with the sound of music!!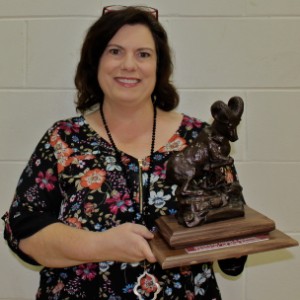 Carol Lancaster
September
8th Grade Math Teacher
I teach 8th grade math and math tutorial at HMS. This is my 28th year teaching. I have also taught Kindergarten, 5th grade, 6th grade, and 7th grade. I have a degree in Elementary Education with an endorsement in math from Mississippi State University. GO DAWGS!





Brittany Horn
August
7th Grade U.S. History
I have been teaching history at Houston Middle School for five years. I have a degree in Elementary Education with an endorsement in history from Mississippi University for Women.